How To Choose Your Makeup Brushes
Have you ever gone into the makeup section of your favorite store and felt completely lost when looking at all the different types of makeup brushes and products there is? Well don't worry anymore, here is a guide to learn how to choose your makeup brushes and feel like an expert the next time you go shopping.
…….
#1 – WHICH TYPE OF BRUSH YOU SHOULD GET
Depending on your beliefs – normal makeup brushes are made of animal hair and vegan brushes are made of synthetic hair. Synthetic hair brushes are better for creamy textured foundation and are more hygienic. Additionally, you could try looking for softer brushes.
At the least, you need the following 4 :
a powder brush,
a slightly smaller fluffy brush (for blush, bronzer, and/or highlighter),
an eye-shadow brush,
a smaller shadow brush (for smudging and blending).
It is best to choose your brushes for the efficiency and not just because it's a pretty set. Get a smaller amount of brushes, yet more expensive ones if you can for a better experience, and best coverage.
#2 – WHICH SHAPE FOR EVERY STEP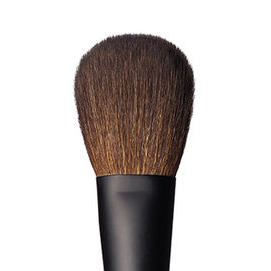 Blush Brush – some blush brushes are angled, around the same size as or a bit smaller than a powder or foundation brush.  
.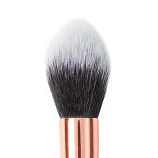 Highlighting Brush – highlight brushes have flat bristles, some are similar in shape to contouring brushes while others are similar in shape to fan brushes.
.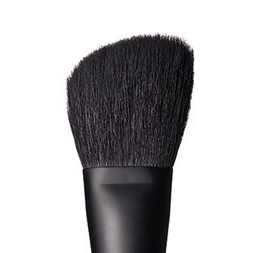 Contouring Brush – contouring brushes can be similar to powder brushes, but often times they have an angled shape to their bristles.
.
Concealer Brush – these are small, bristles in a somewhat cone shape, perfect for covering smaller spots and blemishes.
.

Eyeliner Brush – these are small, often times with angled yet flat bristles.
.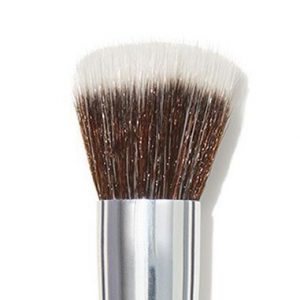 Foundation Brush – are generally quite large in size, with flat bristles. 
.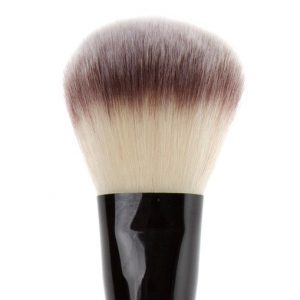 Powder Brush – large, with big fluffy bristles to diffuse powder all over the face.
.
Lip Brush – a lip brush is similar to concealer, eyeliner or shadow brushes in size and shape, except they are often times the smallest brush/bristle size you will find, with flat and constricted bristles.
.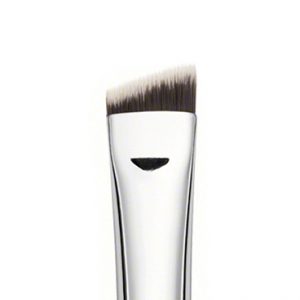 Brow Brush – dual lash/brow brushes are in the shape of a comb.
.
Shadow Brush – all-over eye shadow brushes are generally small in size, with flat bristles.
.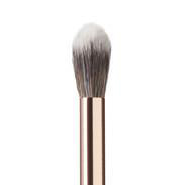 Blending Brush – these are small with fluffy bristles in order to evenly diffuse eye shadow.
.
Kabuki Brush – similarly to powder brushes, they're quite large and fluffy, and are commonly used to apply products like bronzer.
.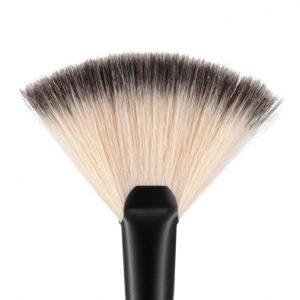 Fan Brush – Fan brushes have flat, wide-spread bristles and are best for gently highlighting.
.
#3 – HOW TO TAKE CARE OF YOUR BRUSH
At least once a month, mix warm water with a small amount of shampoo for normal (animal) hair bristles or dish soap for synthetic brushes. Swish the brushes around, either in your hand or in a specific surface (some stores sell makeup brush cleaners), rinse them well, blot with paper towels, and lay them flat until they're completely dry.
…………
This article about how to choose your makeup brushes may announce some spoilers for your May JoahBox… You will soon discover what our team thinks to be is one of the best brush ever found and also recommended by our makeup artist. Are you excited to see what's inside our May JoahBox? Let us know your thoughts!
---