August JoahBox Unboxing
August is a special month for all JoahBox team members, well it is the month when JoahBox launched officially. This month we are celebrating together with you our one year anniversary.
We are celebrating your inside and outside beauty and beauty in all kinds and shapes. We are just helping your natural beauty to glow and shine.
Korean Beauty products are diverse as you discovered them with JoahBox every month during the last year with more than 60 products and 40 Korean Cosmetic brands. But, this month we curated brands we have a crush on such as Chica Y Chico.
Peel off mask by Chicha Y Chico $19


Peel-off mask is perfect for summer to cool down heated skin that was exposed to the sun,
remove excess oil and blackheads, and tighten pores.

Formulated with three kinds of mint to soothe and refresh skin,
plus extracts from aloe vera, green tea leaf, wheat sprout and centella
to help exfoliate and nourish as the mask peels away impurities, leaving skin clear and comfortable..

How to use
Leave the mask on for 20-30 minutes until it is dry to the touch, then gently peel off starting from the outer edge
Use a toner-soaked cotton pad to remove any residue.

Joah Tip: Use the mask on the body part when it's burned

P.S: For Dry and Dull Aging Skins we curated TRE-HY 8.0 By Chica Y Chico $22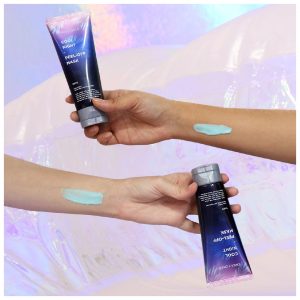 Honey & Berry Lip Sleeping Mask by Prreti $8


Takes care of your lips while you are sleeping.  
Balsam-mask saves even the most weather-beaten and dry lips.

Contains acacia honey that creates barrier to protect skin from outer environment and gives it shine.
Vitamin C and a variety of antioxidants rich in berry complex, revitalizes the tired skin.
Natural moisturizing ingredients such as Betaine and Trehalose form moisture barrier
to prevent moisture from escaping and keeps skin moist while sleeping.

How to use
Before bedtime, please spread the appropriate amount on the lips sufficiently.
Allow the product to absorb overnight directly onto the lips without wiping or rinsing.

Joah Tip: Can be Used as a lip gloss by applying a thin layer
Premium Cotton Mask by AHC $10


What's a JoahBox without Sheet mask?
This month we curated 3 variations of the Premium Cotton Mask (Calming, Firming or Whitening)
It's 100% Natural Cotton, soft and lightweighted caintains 93% of mild essence of the naturally occurring ingredients.

How to use
1. After cleansing, use toner to create a smooth skin base.
2. Lay the mask onto the face, smoothing out wrinkles and bubbles to ensure a close fit.
3. After 10 to 20 minutes, remove the mask, and lightly dab until the remaining essence is absorbed.

JoahTip: For best results, refrigerate before use until the thermometer on the back of the package turns green.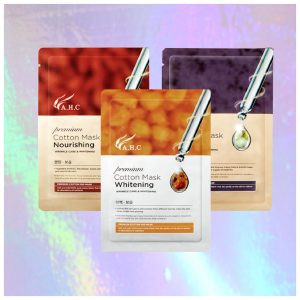 Matte Powder by Chica Y Chico $12


No more white-cast, soft & fresh retouch makeup!
Blur pores, control shine, and tone down redness with the Chica Y Chico Matte Powder.
This multi-tasking powder perfects the skin in a single swipe,
flawlessly smoothing over pores while absorbing excess oil to keep your skin looking fresh and your makeup in place.

Chica Y Chico Matte Powder is:

+ Paraben-free
+ Steroid-free
+ Artificial coloring-free

Available in two variations: Pink & Mint
Pink – color corrects dullness to brighten the complexion
Mint – color corrects redness
Fullmoon Matte Lip Pencil by Karadium $13


Adheres perfectly to the lips and expresses the vivid and clear colors.

Velvet-like smooth texture covers the lips with superb tenacity.

Forms a protective moisturizing film that blocks external moisture.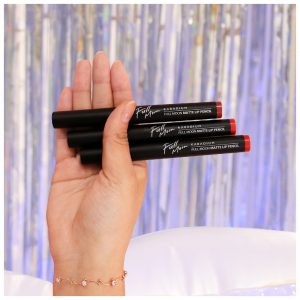 Joah Loves Feedback
" I love the Chica y Chico Matt Powder! Discovered a new makeup holy grail, Thank you" Tiffany
" My August JaohBox is so cute! I can't wait to try the Chica Y Chico Cool Night Peel-off mask!" Luna
" August JoahBox is awesome. Tested the Karadium's Lip pencil immediately. Color' Sangria Moonlight is very beautiful" Cenedra
What was your favorite product from August's JoahBox? And what would you like to see in your next joahBox? Let us know in the comments below, we love hearing from you.
Follow us on social media for more details about the selection of the August JoahBox: Instagram
Discover unique Korean Beauty brands and products now here
With love, JoahBox Team!
---