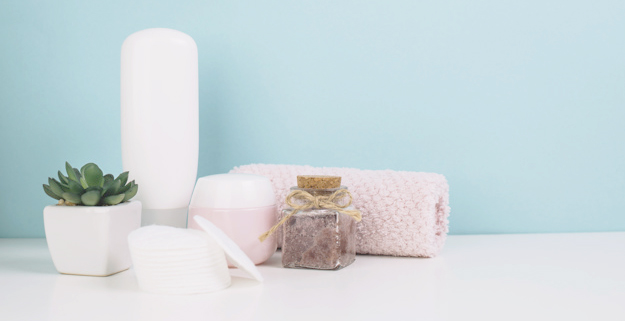 How To Remove Your Makeup
Makeup is always fun to do. Putting on makeup tends to feel like painting on a blank canvas, and it can also be a pretty therapeutic experience. However, another therapeutic experience is also removing your makeup. It's also important to remove makeup at night before going to bed, as sleeping with a full face of makeup can cause certain skin issues–mainly, clogged pores and acne breakouts. But worry not, continue reading for a step-by-step breakdown on how to effectively remove your makeup.
.
.
# Lips Makeup
Put a lip remover pad (or a cotton pad soaked with makeup remover) over your lips for 10 seconds.

Wipe your lips from left to right to remove the lipstick/lip tint/etc. from every corner.

Both the upper and bottom lips have wrinkle lines that are vertical or horizontal. The upper lip lines are more likely to be vertical, with the bottom ones more likely to be horizontal, so follow the lines with your movement of the pad to more effectively remove it.
.
Pro Tip: Make sure to use a soft pad or cotton pad to help maintain your lips moisturized. If you wear a lot of matte lip products, we recommend putting on a sleeping lip mask or chapstick at the end of your skincare routine before going to sleep.
.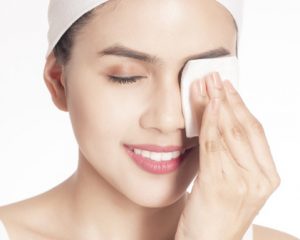 # Eyes Makeup
If you were wearing eyeliner and/or mascara, use an eye makeup remover pad (or a cotton pad soaked in makeup remover) placed over your eyes for about 30 seconds.

After the time is up, rinse the eye area with warm water at least two times.
.
.
.
Pro Tip: Use the cotton swab to remove makeup under your eyes, and a cotton swab to remove excess mascara or eyeliner.
.
# Face Makeup
The next step is using an oil-based cleanser all over your face, which will help melt off your makeup. You could also use an oil-based cleansing balm. Make sure to wash it off within a minute of rubbing it in.

It's recommended to use a gel or foam cleanser afterwards in what is commonly known as "double cleansing". You can check our tips for a perfect korean cleansing to be sure your skin will be super clean and healthy.
.
…..
What did you think of these steps and tips? Did you do all of them before or are you going to start trying them now? Lastly, would you like to see more cleansing products on the JoahBox? Make sure to leave a comment!
---