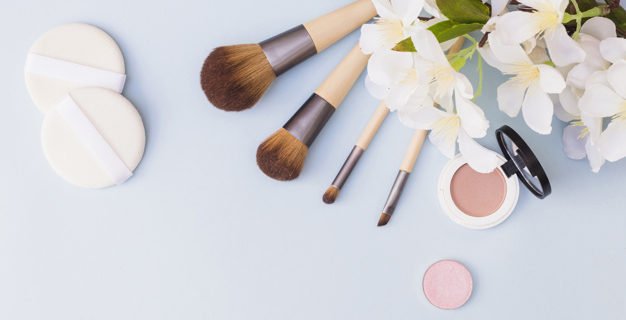 Trendy Korean Makeup Looks for 2019
.
Korean makeup trends have always been pretty consistent, and are increasing in popularity over the years. If you're a makeup aficionado yourself, here's some of the top Trendy Korean Makeup Looks for 2019 so far.
……
.
Fruity Eye Makeup Look
Since 2018, tons of celebrities and female K-Pop idols have begun rocking the fruity makeup look. Generally natural, feminine and fruity-looking makeup has always been prevalent in Korean makeup styles. Nowadays peachy and even plum-colored looks are becoming more and more popular in the Korean Makeup sphere. Additionally, you could try purchasing Korean cosmetic products using more fruit pigment for the next time you go for this look.
.
Shimmery Eye Makeup Look
Last year's top eye makeup trend in Korea was the barely-there, natural eyeshadow look. This year, shimmery eye makeup will be all the rage. We've already seen a few idols sporting shimmery eye shadows, glittery eyeliners and eye jewels since mid-to-late 2018, such as Lovelyz in their music video for "찾아가세요" (Lost N Found) in late November; solo artist Lee Sunmi at the year-end award performances; and solo artist Kim Chung-ha all over her Instagram! To attempt this makeup look, just think of " 반짝반짝 " (sparkling sparkling in Korean)!
.
Glossy & Moisturized Lips
In western countries, such as in the USA and even in Europe, a matte lipstick has been very popular for the last couple of years. However, Koreans prefer a more "wet" or glossy look, which is probably why products such as lip tints are insanely popular. Lip tints are a great option for those looking for a long-lasting glossy effect, but you could also use a hydrating lipstick with a translucent finish.
.
Straight Eyebrows
Straight eyebrows have been a constant in Korean makeup trends for a few years. This shape of eyebrows is considered a timeless Korean makeup trend, and are a favorite due to helping give a more youthful look to the face. However, be careful, as they do not suit everybody.
.
.
……
Are you going to try any of these Korean makeup trends? Do you want to see more Korean makeup in your JoahBox to help you achieve these looks? Let us know in a comment! Also check our Youtube Video to see some of the Korean Makeup trends on a western face ~
---