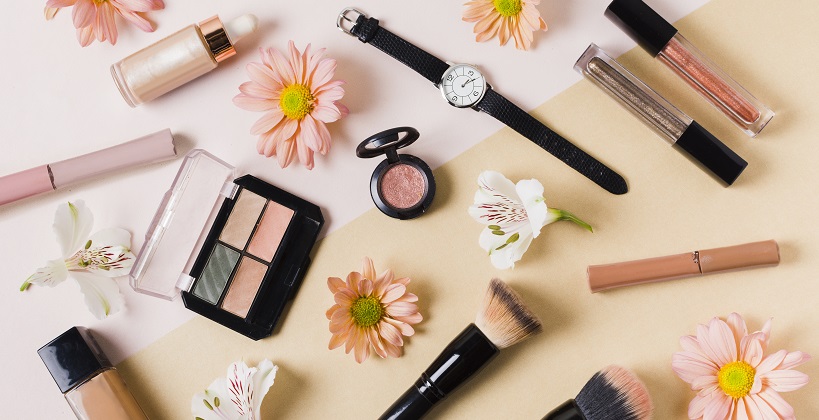 K-MAKEUP LOOK FOR YOUR FIRST DAY
Now that summer is over, we bring for you a great K-makeup look for your first day back to school or work. We know that going back to the routine after vacation is hard. And for some of us, the hardest part is having to wake up early every day. But don't worry, with this K-makeup look, you'll be able to sleep in a couple of minutes more. It will take you only 5 minutes to make it and you'll look stunning.
…………..
#1: Go "natural" with BB Cream

BB cream provides enough coverage to even out skin tone. It's texture is much lighter than foundations, giving you a fresh and natural look. Because of it's texture, it's a lot easier to blend it with your skin. So you'll probably take less than a minute to apply it.  We recommend you to apply sunscreen before BB Cream. This will protect your skin and at the same time provides moisture. And don't forget to stick to a BB cream that matches your skin tone.
#2: Get those eyebrows on point

Eyebrows are so important because they change the shape of our face. So even if it takes 2 more minutes in your make-up routine, shaping your eyebrows is essential.  To get the perfect shape, make sure to use a brow pencil to fill them out. Brushes are great too, but brow pencils will save you some time. Try to use a tone slightly darker than your hair color to make them look natural.
#3: Get the perfect Blush

Korean Make up is known for having a doll-like effect. The best way to achieve this is by applying a blush that matches your skin tone. Soft pink, light coral and peach shades are best for light skin tone. If you have a medium skin tone, try using a stronger shade of pink, warm mauve or deep peach. For dark skin, we recommend you deep fuchsia, berry or tangerine blush shades.
#4: Focus on the eyes.

Eyes are the doors to our souls, so they say. So try to highlight your eyes by applying mascara to make your eyelashes look longer. This will make your eyes look bigger and it will bring attention to your eyes. If you wanna add some color, use a light eyeshadow to brighten up your eyes a little bit. You can use a soft shade of pink or coral, to maintain a natural look. Or, you can use glittery eyeshadows, to achieve a K-makeup look. If you have more time to spare in the morning, you can follow our guide for a Typical Korean Makeup Look in 4 Steps, to get a perfect Korean look.
#5: Tint your lips 

 A great K-makeup look cannot be complete without tint. Korean tints are the new trend and it's easy to understand why. They come in many colors, they provide long-lasting effects they hydrate your lips, giving them a better look. That's why we decided to include in our August JoahBox W. LAB's Selfie Velvet Lip Tint. This tint is infused with shea, mango seed, and avocado butter that will nourish your lips and give a glowing effect on your lips. 
………..
You can use this Lip Tint to get the perfect K-makeup look for your first day back to school or work. We put all 4 different colors randomly in our August JoahBox. Which color did you get? Did you like it? Share your thoughts with us and don't forget to subscribe to JoahBox to get a selection of the best Korean beauty products.
---