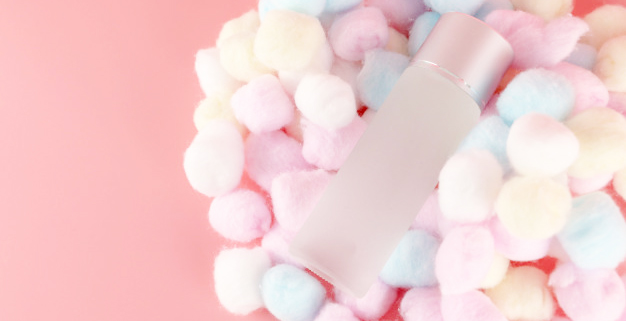 All About Toner and its Importance
If you're a fan of skincare, there's no way you've never heard of or not used a toner. Toner is a basic yet vital part of every skincare routine, but some people may not know what it's for at all. If you're one of these people, don't worry, because we will be explaining all about toner and its importance in this article!
……
What is Toner?
Toner is a typical skincare product generally used after the double cleansing process. For more information about the right way for a perfect korean cleansing, check our previous article. There are all sorts of toners in the market, many of which even target specific skin types and specific skin concerns. The majority of toners come in liquid form and contain ingredients such as: glycerin, essential oils, vitamin C, salicylic acid, lactic acid, aloe vera, enzymes, rose water/witch hazel/etc., amino acids, and much more.
A toner can also effectively remove impurities that remain after washing your face. A well-formulated toner can also enhance and replenish the skin after you remove your makeup and cleanse. Toners are pretty trendy in Korean beauty and are also called "skin" in Korea.
.
How to Use
Simply wet a cotton pad with toner, then swipe it over your entire face and neck. Make sure it's the first product you use after cleansing, before other products like serum and moisturizer. There are also some toners you can apply by patting them into your skin with your hands, but make sure you've washed your hands before. You will have to use it both in your morning and evening routine!
.
.
6 Benefits of Using Toner
Toners often help lock in moisturize after cleansing it
Most toners help shrink the size of pores
They help restore the skin Ph balance, which is often unbalanced due to cleansing product
It's also an extra layer of protection for the skin
Toners help to keep the skin refreshed
A lot of toners additionally prevent ingrown hairs
……
We hope this small guide helped you with getting into using toner in your skincare routine. Do you already use toner? If yes, which toner are you currently using? Would you like to get a toner in your next JoahBox? Let us know in the comments!
---