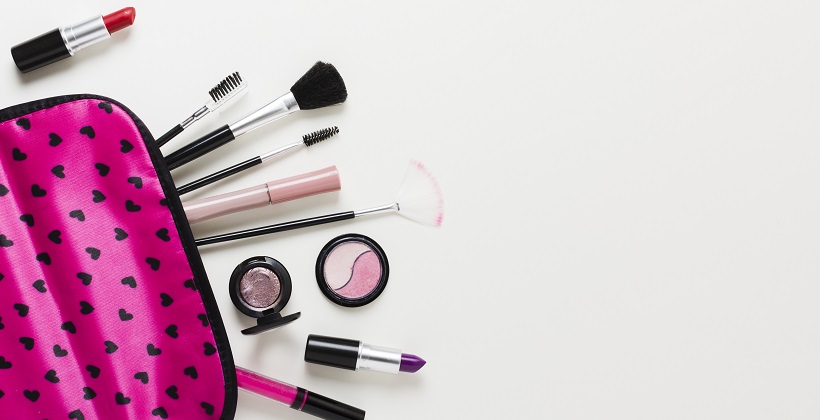 5 STEPS FOR A PERFECT POST-SUMMER MAKEOVER
August is half-way done and that's why we thought of putting together for you 5 steps for a perfect post-summer makeover, in case you're thinking of having a change of style.  The summer season is coming to an end and many of us are already thinking about unpacking our clothes for the next season. Changing your wardrobe is somehow satisfying. Not only you can wear again your favorite sweaters and coats, but you can also ditch some of your old stuff and get new things instead. The start of a new season is the perfect excuse to play around a little and experiment with a makeover. But don't worry, you don't have to spend hundreds of dollars on new clothes to change your style. There are plenty of other ways, which do not involve going bankrupt to make a 180° turn in your style.  Here are the 5 steps you should follow.
…………
Step 1: Upgrade your skincare routine

For some of us, summer was a season of excess. Excess on eating out with friends, drinking with our girls, laying under the sun to get a perfect tan, etc. And in the end, all of this has an impact on our looks. Our skin gets dry, even though it's humid outside. We can experience breakouts on our faces. And even our eye bags might get darker and more notorious. That's why doing a proper skincare routine is essential to achieve a perfect makeover look. You want to start from the basics. Exfoliate, moisturize and apply face masks or facials. Try using essential oils to bring moisture back in your skin. You can check our previous article on Best Natural Oils for Your Beauty Routine, to find the best one for you. 
Step 2: Go bold on the lips
It is true when people say that a small step goes a long way. Sometimes, changing the color of your usual lipstick can be enough to make everyone else notice something different in you. Opt for brighter colors or darker ones instead of going for that lipstick with a soft shade of pink you like so much. You can try different tones of red or purple. And don't forget to include, later on, earthy colors to match with the fall season. 
Step 3: Accessories, Accessories.

Accessories are sadly underrated most of the time. But the truth is good accessories can make your whole style look different. You can play around with different kind of earings. If you've been into small earings, try going for big ones for a change. Or try using different styles and colors to combine them with your clothes. Doing a makeover doesn't have to be hard, it should be fun! So go ahead and experiment with different accessories like necklaces, bracelets, and also accessories for your hair.
Step 4: Get a sparkling look

Our next step for a perfect post-summer makeover is to get a little bit of sparkle in your eyes. Don't be afraid and try that shimmering eyeshadow you've been keeping in your drawers. Bring attention to your eyes and rock that new style of yours! You can use light colors during the day to brighten up your eyes. During the night, however, try using darker tones and metallic eyeshadows. It will give you a bolder look and it won´t go unnoticed by your friends.
Step 5: New Hair, New Me

You guessed it. The final step to complete a perfect post-summer makeover has to be a change of hairstyle. We know that the idea of having a date with the scissors might be scary for some of us. But changing your hairstyle doesn't have to mean shaving all your hair off or dying it a bright color. There are so many styles out there that would definitely look good on you. So shake that fear off and try something new out. Cutting your bangs, for example, can change the shape of your face. You can go for a bob style, cause it seems to be a forever trend. Or you can add some highlights to your hair to make yourself look younger. So go ahead, make an appointment with the hairdresser and complete the last step for a perfect makeover. 
………….
Achieving a makeover look just in time for the new season is not hard at all. Do what suits you best and embrace that new you! Don't forget to follow us on Instagram and Facebook and subscribe to JoahBox to get monthly items that will help you get a perfect makeover!
---