Korean Tips To Style Your Hair At Work
Korean style can be seen everywhere. From makeup to clothes, Koreans always know how to bring new trends and make them look good. This time we want to share with you some of the latest trends in hair accessories and how you can get korean hairstyle hair for work using them to achieve the perfect Korean style.  
………..
Pearl Hair Clips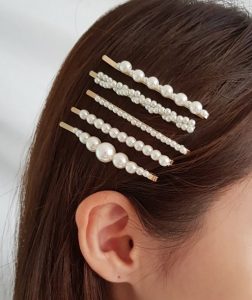 Hair clips came back as a trend in Korea this year. And we couldn't love them more. They are easy to use and complement our style in a subtle way. To style your hair for work, we recommend you to use pearl hair clips. They will make you look elegant while keeping your hair in place. Also, you can find many kinds of designs. If you like to go simple, you can find simple designs. But if you'd like to add a bit more of style to your look for work, you can also find hair clips with different shapes and sizes. Now it's up to you to decide how to style them. 
Headbands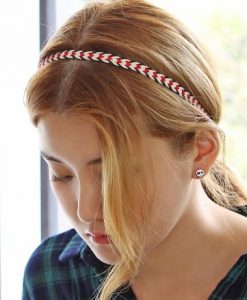 Headbands are great lifesavers for those days when our hair is a mess. If you have a bad hair day, don't worry, you'll be able to polish and control your hair in just a couple of seconds. Just brush your hair and put on a headband to keep your hair in place. This will make your hair look elegant enough to go to work. You can let your hair loose, or you can also put it in a ponytail. Either way, using a headband will give you more style than just wearing your hair all-natural. 
Braids
Koreans love braided hairstyles for work. Braids are elegant and can also save us from bad hair days. Plus, there a really dozens of braid styles you can try according to the length of your hair or outfit for the day. If someday your bangs are not cooperating with your look, you can always make a front or sided french braid, to keep it under control and to look fabulous at the same time. 
Ponytails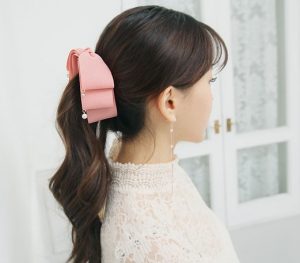 Another trend in Korea to style hair for work are ponytails. If your hair's length allows you, ponytails are the perfect hairstyle for work. They keep your hair in place throughout the day. Plus, you won't have to deal with hair getting in your face while working. If you think that simple ponytails are a bit boring, we recommend using a bow, ribbon or bandana to add some style and color to your look. You can also combine the color with your outfit for the day to make a more even look. 
Special tips : If you don't like doing ponytails because they leave marks in your hair, you can do them using spiral hair ties. These are perfect to avoid those annoying marks that leave our hair with a strange shape.
……….
Now you have some ideas that you can use to style your hair for work on busy days. These won't take much time and will still make you look elegant and chic.  Remember to follow us on Instagram and Facebook to keep updated on more beauty tips and if you haven't already, don't forget to subscribe to JoahBox to get the best monthly curations of Korean beauty products.
---