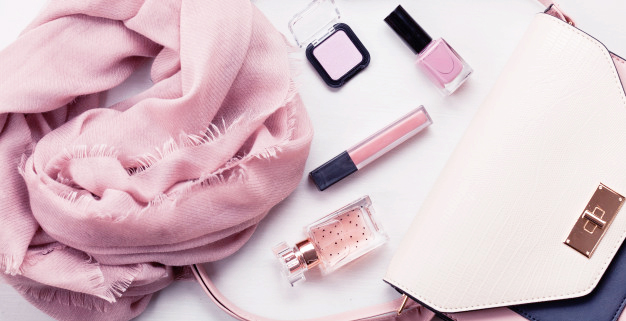 MUST HAVE K-BEAUTY ITEMS IN YOUR BAG
Throughout the day, our makeup seems to fade away little by little.  That's why it's so important to always carry with us some essential products to retouch it during the day. To make sure you always look radiant, we bring for you the Must Have K-Beauty items in your bag. Be sure to carry them with you and you won't go a minute without having your make-up on point.
…………….
Cushion Touch up easy
The first K-Beauty item in your bag should be a cushion foundation to touch up easily during the day. Sweat and oil can make or foundation fade away, but if you carry your cushion with you, you'll easily retouch it and keep your make up on point throughout the day.
Sunscreen
Must of the time we consider applying sunscreen is not really necessary. However, whether it is summer or winter, we should always make sure to apply sunscreen before going out to protect our skin from UV rays. For this reason, we recommend you to carry it with you so you can apply it at least 2 times a day.
Lipstick / Lip Tint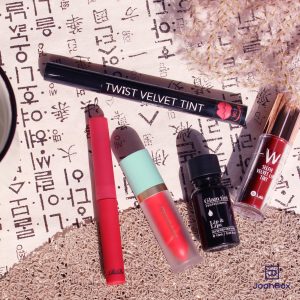 Another Must Have K-Beauty item in your bag should be a lipstick or lip-tint. After eating or having a drink, our lipstick can start to fade away a little bit. If you want to maintain your look impeccable, make sure to always re-apply lipstick or lip tint after eating. We recommend you to bring with you your favorite color or the color that matches with your outfit of the day. 
Lip Balm
We all get dry lips many times during the day. That's why carrying always a lip balm to hydrate your lips is essential. Make sure you don't leave your house without having a lip balm on your bag.  
Matte Paper for oily skin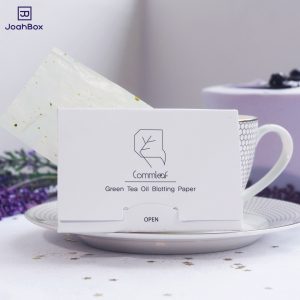 Matte paper is definitely one of our favorite and must-have items in your bag. Our skin produces lots of oil throughout the day. If you wanna get rid of that annoying glow caused by oil, make sure you keep the matte paper with you at all times. One single sheet of paper can help you get rid of the oil in your skin and keep your make-up on point. 
Mirror
Must public restrooms have mirrors, so finding one might now be a problem. However, sometimes we run into situations where we should check our makeup quickly wherever we are, and a mirror might not be available. That's why for us a mirror is a must-have item in your bag. You can get a  pocket-size mirror or even the mirror that comes with your cushion will work!
……….
Having these items in your bag will definitely help you keep a radiant look during the day. You don't need to re-do your makeup many times a day, you only need the necessary items to retouch it and keep your look on point. If you want to keep updated on our latest products don't forget to follow us on Instagram and Facebook. And in case you haven't subscribed already, don't forget to subscribe to JoahBox to get the Must Have K-Beauty products every month!
---