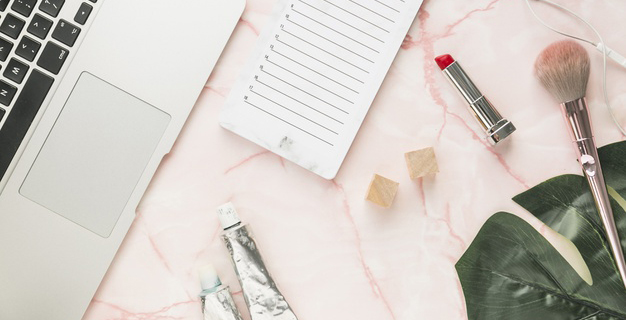 JoahBox Team Favorite Products Of 2019
You may have started to read our skincare routine and learn about each of our skin type and our issues. In those article, we talked about some of our daily life cosmetics. You may know that whenever we are picking the product for our box it means that we love them (and tried them). So today we are back with a blog article that you will show you what is our JoahBox Team Favorite products (1 skincare and 1 makeup) of 2019.
………………..
Jane – Acne Prone Skin
Skincare Item :

My favorite skincare item is Thank You Farmer "Sun Project Light Essence", I literally use it everyday for months now. I really love the texture and how it prepares my skin before going out. I don't wear make-up on a daily basis so I never forget to apply sunscreen everyday to protect my skin.
Make-up Item :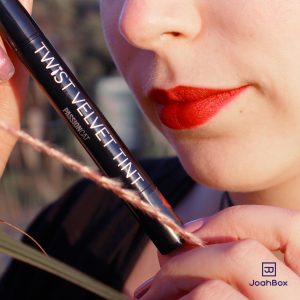 As I mention just before i do not wear makeup often but if there is one item of makeup I can't live without it's lipstick. I am always trying to find the best lipstick ever and I found it in October JoahBox. It's "Twist Velvet Tint" from PassionCat ! I fall in love with its colors but also i like that it's not making my lips dry.
YooYi – Combination Skin
Skincare Item :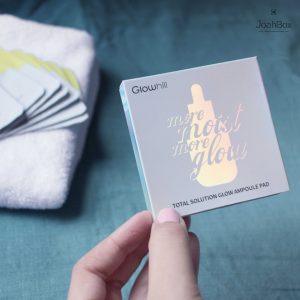 I couldn't pick just one out of all the products we curated last year. I actually enjoyed almost all the skin care products, but the ones I especially enjoyed are "Ampoule Pads" from GlowHill, and "First Spray Serum" from d'Alba. The reason I like the "Ampoule Pads" is because it is so compact, but makes my skin healthy so easily. The same applies for the mist from d'Alba. By just spraying the mist on my face, it instantly moisturized my skin as well as giving healthy natural glow.
Make-up Item :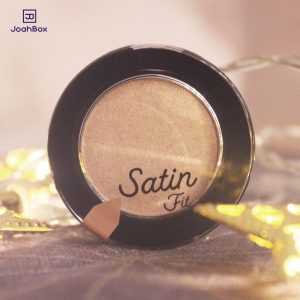 My favorite makeup item is the "Satin Fit" eyeshadow from Etude House included in September JoahBox. I liked the texture and the nice little golden glitters of the pigment. As it doesn't have strong color, it was easy for me to apply together with other shadows. The shimmer it gave on my eyes is so pretty!
Lucy – Dry Skin
Skincare Item :
As mention my skin is dry and I always need the best hydratation. From time to time, I use the "Surely Green  100 Face Oil" from Commleaf and it became my skin saver but also my hair… Yes not only my skin is dry but my hair too ! So it happens that I apply this oil like a hair mask ! I know the smell is strong but it brings childhood memory to me so I enjoy it. It's also composed with only natural ingredients so I just love it !
Make-up Item :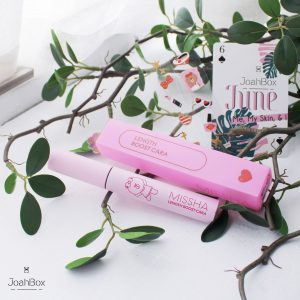 I am passionate about makeup and my must have item is MASCARA. I simply can't go out without at least applying mascara. I always had hard time finding a good mascara in South Korea but i finally found it ! It's the "Boost Cara" from Missha included in the June 2019 JoahBox.
Sua / Dark skintone
Skincare Item :
My favorite product is a bodycare item. It's the "HandMask Friendly Cherry Blossom" from Sally's Box . I really like to use it during the weekend while watching Netflix or one of my favorite K-Drama. This mask appeases me in some way and after 15 minutes I can really feel my hand becoming alive and smooth again.
Make-up Item :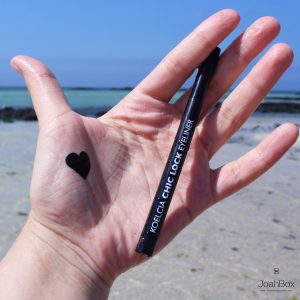 The Koelcia black eyeliner from July JoahBox is my favorite makeup product of 2019. I really do like eyeliner because it creates deep look. This one is quite interesting because it is easy to apply and follow perfectly my eye line. It is also waterproof & long lasting, a perfect eyeliner for going on a long trip or for an everyday look without fearing any makeup issue.
………………..
This was all of the JoahBox Team Favorite Products ! And you, what is your favorite cosmetic item of 2019 ? Tell us in the comment section below. Also, did you know that most of those items are on sale on JoahBox website right now ?
---