2020 Western VS Korean Makeup Trends
New year means new trends ! Korean Beauty rolled all over the world with their natural and shiny makeup style. At the same time, Western makeup originality is always improving. Don't be surprised if nowadays you see some western vibes in korean makeup trends and the other way around ! Are you aware of all the 2020 Western VS Korean Makeup Trends ?
…………………….
Natural Looks Win On Both Sides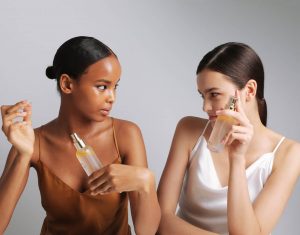 Western full face makeup trend is over! Full filled eyebrows are replaced by a natural look and shape. Goodbye perfect aligned brows, welcome feathered brows!
The world will switch back to a classic natural & minimalist makeup. The exaggerate contouring is going down and the privilege is for water foundation. This type of foundation brings a glowy look quite similar from Korean makeup style. Korean are always searching for natural and healthy effect.
All Over The Gloss !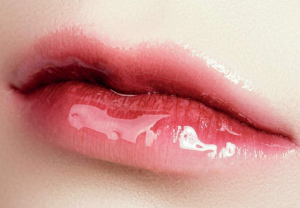 Glossy is the major trend in 2020 Western VS Korean Makeup. Glass skin and glossy lips are the main aspect in K-Beauty, that's not an incoming news. But this year, korean brands will focus on glossy lip tint and makeup base that can create an healthy, hydrated effect on the skin. In 2019, the trends was more focus on semi-matte skin and matte lip tones.
Popup Your Eyes 
Once again, this year, eye glitters will be present. In K-Beauty, it has never been a failure when it comes to make your eyes shine. The focus in 2020 is the mascara, no more eyeliner. We will prefer the eyelashes extensions to brighten up your eye. Compare to western countries where long eyelashes will be out.
Regarding western trends in 2020, it will also be the years of sparkle and pop up eyes. 
No Rules For Eyeshadows 
Return to the 80-90's, this year eye makeup will be your ideas, your neon look. Stars already begin to color their eyes with bright white eyeliner. Just anything to put your eyes in front of the scene. 
Compare to Western stars, Korean idols stays in the natural shade more sophisticated this year. The "peanut butter" shade will replace coral or pink shade. From light peanut brown to the deepest one, it can bring diversity while applying it. A basic color that can suit everyone.
Blush a Hot Trend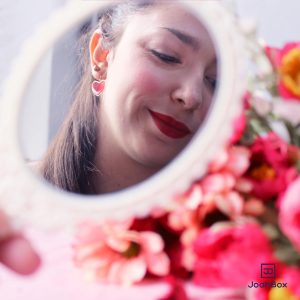 Don't throw your blush away, you will need it this year! How can you achieve a natural & healthy look without applying a blush? Western makeup loves the fake freckles and the new trend is the blush on blush look. 
Full Lip & Plump Lip !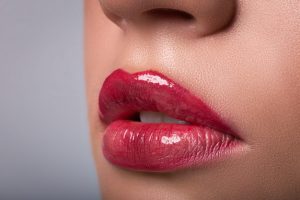 The famous Korean gradient lip well known around the world will be replace by full lip color. Now, korean makeup prefer a plumping effect on their lip ! Orange/reddish tones are the trend this year in Korea. This trend was brought by celebrities on magazines cover. The new keywords to look out for are : "red", "brick", "chilli" and "burnt".
…………………….
We can see clearly that in 2020 Western VS  Korean Makeup trends are focus on a natural look. The brown-burnt colors are more pronounced in Korea. Regarding Western, the "eye art" will be more in Vogue. Which trends will you try this year ? Let us now in the box below and do not hesitate to purchase our last March box to bring more K-Beauty in your house !
---