LIST OF GOOD INGREDIENTS FOR HAIR PRODUCTS
It's common knowledge that you should not wash your hair everyday, as it can actually cause more harm than good in the long run. However, there are some important things you can do regularly to have better hair health. For example, you have to do hair mask once in a while to keep hair healthy. We come here today with a list of good ingredients for hair products depending on your type or problems with hair :
1. BEST INGREDIENTS FOR OILY HAIR
– Seaweed :
According to some studies, hair products that contain seaweed can help control oiliness present on the scalp.
– Tapioca :
This is a good ingredient to look upon in any dry shampoo.
2. BEST INGREDIENTS FOR DRY HAIR
– Honey :
Honey can help you hydrate dry, brittle hair.
– Coconut Oil :
Oils like coconut oil are helpful for nourishing dry hair.
– Avocado Oil :
Not only is it good to eat in certain foods or to cook some foods with, avocado oil, which is a good source of vitamins B and E, serves as a great leave-in conditioner for dry hair, softening and providing great shine.
– Olive Oil :
Dry and damaged hair needs to replenish the oils that are missing.
You could try out all of these ingredients in any hair mask, even a DIY hair mask, at least once a week, to provide utmost nourishment and hydration to your hair. You can also follow our 10 Habits for Healthy Scalp for more treat to your hair.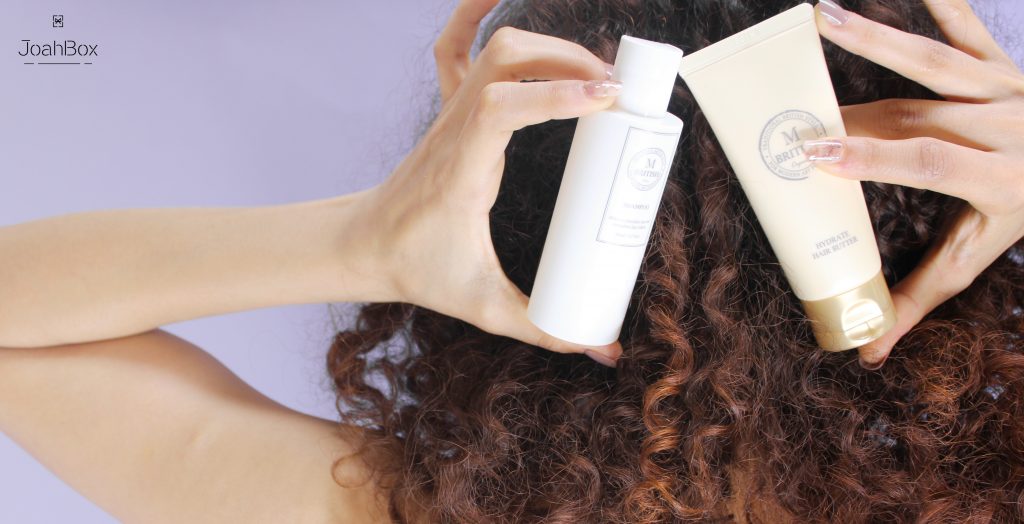 3. BEST INGREDIENTS FOR OTHER HAIR PROBLEMS
– Rosemary :
Products, specially any creams or shampoos, containing rosemary can help to avoid hair shedding or hair loss.
– Clay and Charcoal :
These sort of ingredients included in any hair masks or creams are great to create perfect waves for your hair.
– Tamanu Oil :
Applying this oil in different forms and products is good to protect your hair from the damaging sun rays.
– Argan Oil :
Argan oil is perfect to help you soften, moisturize and protect your hair.
– Shea Butter :
Just like how shea butter can be extremely nourishing for your skin, it can also really nourish your hair; specially when used along with green tea products to replenish the hair.
In your May JoahBox you received a hot steam hair mask from W.Lab, have you already tried it? Do you like it if we are also adding hair products to your JoahBox? Let us know what you thought and what you like in the comments below!
---