HAIR REMOVAL TIPS FOR SUMMER 2019
Continuing with our summer series, today we want to talk about an important topic for some ladies. That is: going hair-free during summer. We know that we passed those times when women were not supposed to have a single hair on their body. Society is finally recognizing that we, women, are also humans with hair. So the fact that we are at the peak of the summer season does not mean we are obligated to go "hair-free". However, if you do opt for getting rid of some hair because you want to wear your favorite pair of shorts or that pretty dress you just got on sale, we have prepared some hair removal tips for you. 
………………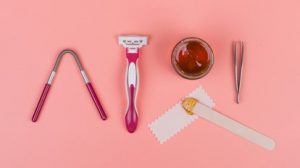 The Korean market is actually full of options to get rid of body hair. You'll be able to find different brands for shaving creams, waxing strips and also professional clinics specialized in laser hair removal. It is up to you to decide which method fits better with your schedule and your needs.
Method #1 : Shaving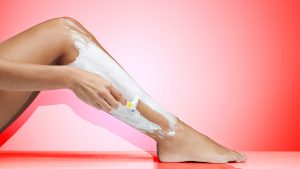 If you are someone with a tight schedule, using shaving creams is best for you. They are fast and easy to use. You can do it by yourself and the price is also quite affordable. However, depending on how fast your hair grows, you'll have to shave once every 2 days or even every day. So keep that in mind!
Method #2 : Waxing
If you prefer a method that allows you to go hair-free for more days, then waxing will give you the results you're looking for. You can either opt for using waxing strips that you can find in many beauty supply stores or go to a clinic and get waxed by a professional. The first option is clearly the cheapest one. You can do it yourself at the comfy of your home. Just be careful when you apply and remove the strips to make sure you have removed all hairs. The second option is more effective and expensive. Results tend to last longer and you only need to sit and wait for the job to be done. The only drawback is that you'll probably have to take some time off in your schedule to book an appointment at the nearest clinic.
Method #3 :Laser hair removal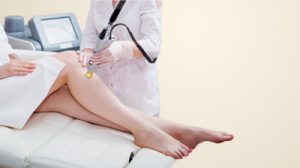 This method has gained popularity over the years due to its price-quality ratio. Laser hair removal will make you spend a relatively big amount of money just once, but in return, you will obtain life-lasting results. If you sum up all the money you might spend in your life in shaving or waxing products, it is actually a cheaper option. Plus, after finishing your last session, you probably won't have to worry about hair removal procedures anymore.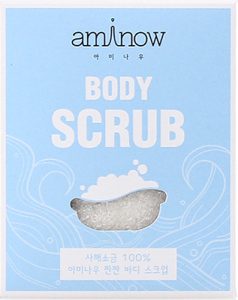 TIPS : Don't forget to prepare your skin before removing hair!
In order to obtain better results out of your hair removal treatment, we recommend exfoliating your skin with a body scrub. This will not only help you remove dead cells, but it will also open up your pores, facilitating the hair removal process. You can check our previous article on Scrubbing Based on Your Skin Type to learn how to properly scrub and obtain better results. 
.
………….
This month we've included in JoahBoax a body scrub by Aminow to help you get a smoother and softer skin. The scrub contains salts from sands of the Mediterranean Sea deserts and amino acids. It is also travel-friendly, so you'll be able to use it anywhere you go this summer. 
At JoahBox we try to find the best products for you and your skin! Don't forget to follow us on social media and subscribe to Joahbox to get the latest fashion products.
---