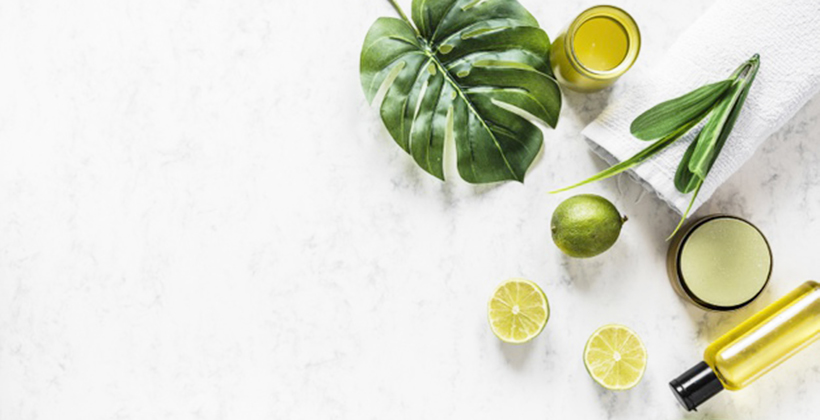 Korean Morning Routine For A Glowing Skin
September is all about going back to our routine. That's why this week we want to talk about our Korean Morning Routine for a Glowing Skin. Probably one of the things you first notice when you wake up is how your skin feels. Sometimes our face might look a bit swollen from the food we had the previous night. Other times, lack of sleep can make our skin look dry and we no longer get a glowing effect. To avoid this, we should start our day by taking care of our skin with the next tips we have for you.
……………
Hydration is key
The first thing you should do after waking up is taking a big glass of water. Our body needs water to rehydrate after a long night. Plus, it helps speed up our metabolism and flushes out toxins. You can also try drinking fruit infused water if your not a fan of water. They are tastier and will help you detox your body as well.
Cleaning and Moisturizing

The next step is to wash your face, apply toner and moisturizing cream. You want to make sure your pores are clean and protected before applying makeup. We recommend you to also use some sunscreen to protect your skin from sunlight. You'll notice that the appearance of your skin will start to look better if you do these steps.
Do your usual makeup routine

Do you want a natural look for the day?  Or maybe something a bit bolder? After your skin is ready you can start your makeup routine. Go for your favorite look, match your clothes, or whatever you feel like doing for the day. You can check our blog on Trendy Korean Makeup Looks for 2019 if you want to get inspiration on how to do your makeup.
Add a bit of glow to your skin
For this, we recommend our August's special Surely Green 100 Facial Oil by Commleaf. Its formula contains 10 kinds of nature originated oils, such as Sunflower, Avocado, Sweet Almond, etc. Apply it lightly in your face on top of your makeup. Its soft texture will hydrate your face and will give your makeup a smoother look, providing also natural glow. 
Keep the glow throughout the day
Remember the First Spry Serum by D'alba Piedmont we sent you on our April JoahBox? It is the perfect product to use throughout your day to keep your face glowing and hydrated. Its base is made of white truffle and lotus with avocado oil, providing also anti-wrinkles effects. Because of its size, it is also very convenient to carry around with you and apply it whenever you need it. 
……………
If you follow these tips your makeup will be on point for the whole day and your skin will have that natural glow we all like. If you want to get the products to follow our Korean Morning Routine for a Glowing Skin, don't forget to subscribe to Joahbox and follow us on Instagram and Facebook to keep updated on our upcoming products!
---