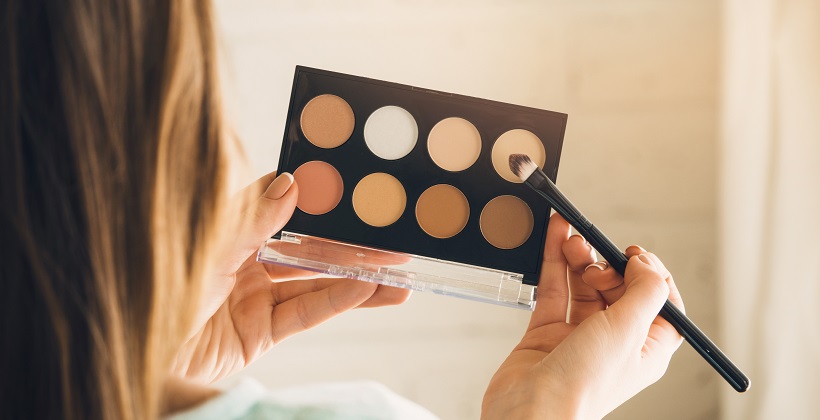 Eyeshadow Trends For Perfect Fall Makeup
Fall is finally coming and what we love about new seasons is the opportunity to change our style. It is time for trying out new trends, new colors and new styles in makeup. That's why in today's blog, we're going to tell you all about the upcoming eyeshadow trends for fall. The colors you should be using, and how to incorporate them to your daily makeup. 
…….
What's new for Fall 2019?
Sparkle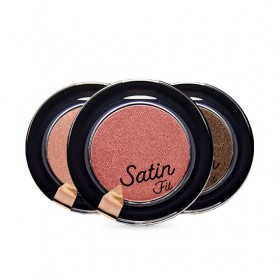 If you're a fan of sparkle and glitter, you'll be happy to know that for this season glittery eyeshadows are in. Glitter is the perfect way to bring attention to your eyes without having to apply large amounts of mascara, eyeliner or other strong colors. You can use a base eyeshadow with a soft shade of pink or coral and apply a bit of glitter on top. 
We recommend you to use Etude House's Satin Fit, which provides sparkle and elegant radiance due to its ultra-shimmery texture, fitting your skin like satin.
With this shadow, you can add a bit of fun to your makeup and still maintain the "natural makeup look" we all like to have.
Red Velvet
If you're not into glitter, another look you can try for this fall is adding a bit more of color to your eyes. For this season red velvet eyes come strong in the runways. Since Fall colors are warm colors like brown, orange and red, combining your makeup with a touch of red will give you a warm look and will let your eyes looking fierce as well.
Smoky Eyes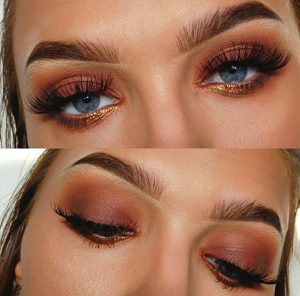 Smoky eyes never go out of trend. They make the perfect complement for a night out makeup. If you feel that this makeup look is too much for you, try doing a soft version of it. Apply grey-ish tones, instead of darker ones, and add some light by applying a bit of shiny eyeshadow. You can also opt for choosing brown and orange shades to give your eyes a softer smoky look.
Eyeshadows vary across countries. In western countries, you'll find more pigmented eyeshadows, which gives a stronger look. While in Korea, eyeshadows tend to be softer. They will help you to achieve a more natural look. If you're more into Korean Style makeup, sticking to soft shades of pink with some glitter on top will be the best for you this season. If on the contrary, you're more into makeup, make sure to try the red velvet and smoky eye style. You can take a look at our blog article Korean Makeup VS. Western Makeup to learn more about the differences.
……….
Let us know in the comments below what you think of these eyeshadow trends. Which one are you willing to try? Don't forget to subscribe to JoahBox to get the best Korean cosmetics products every month! 
---