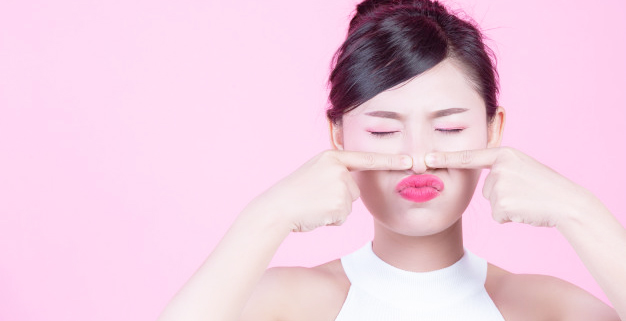 Everything You Need To Know About Blackheads & Whiteheads
Do you know the difference between the Blackheads and Whiteheads? And do you know both of them are the early signal for the pimples? If you know how to take care of them, you can prevent yourself from pimples. Let's learn together everything about Blackheads and Whiteheads, what and what not to do with them so they can finally disappear! 
…………..
// Blackheads //
Blackhead is sebum that has turned black due to oxidation. As you can see them well on the surface of your skin, you might want to squeeze them out. However, don't forget that you are only widening your pores once you squeeze them out. Just take your time and try to melt them down.
What not to do:
Do not visit hot sauna to get rid of blackhead. You might think it is okay to widen your pore at hot sauna to take care of blackheads easily, but it is actually very harmful to your pores. 
Homecare:
Try making a facial pack using egg whites. Whisk the egg white and apply it on the skin where blackheads appeared. If there are inflammations, it would be good to use a small amount of lemon drop or bamboo salt too. For cleansing, select oil cleanser because it melts down blackheads gently. Regularly exfoliating and delicate cleansing habit will prevent blackheads.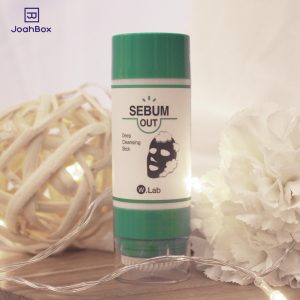 Also in your September JoahBox, some of you received the Sebum Out Deep Cleansing Stick from W.Lab. This stick exfoliate the skin to remove blackheads and take care of your skin. 
// Whiteheads //
Whitehead is sebum that have been stagnated inside your skin due to dead skin cells. Surface is rough and once squeezed, white lump of oil comes out from it. It could become a small sized acne. Do not try to squeeze it by yourself without professional knowledge because it could cause worse skin troubles. 
What not to do:
Excessive drinking and smoking cause whiteheads. Drinking increases temperature of your skin and widens your pores. And this leads unhealthy components of makeup, sebums, and various kinds of contaminated substances to go inside your pores. When whiteheads meet those dirty components, they grow up to become serious acnes, so try not to drink or smoke too much.
Homecare:
The best way is to massage your face using product with detox effect. Whiteheads are stagnated inside the skin, so it helps to massage your skin regularly to get rid of skin wastes. To make massage more effective, place hot towel on your face beforehand. It is difficult to check sebum stuck inside the skin, so constantly using AC control product would help.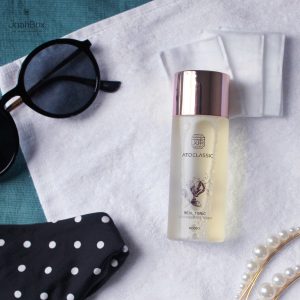 Do you remember the Ato Classic toner from the July Box? By applying pack made with cold toner, you can decrease the skin temperature, which helps a lot to prevent whiteheads. Why not try making cold toner pack with cotton pads right now?
…………..
Now that you know everything about blackheads and whiteheads why not getting your JoahBox to get some products to cure them ? Order it here. If you have any other solutions to help cure blackheads or/and whiteheads, tell us in the comments section below.
This blog article is inspired by the book Lovely Skin, written by Song Sun Mi.
---