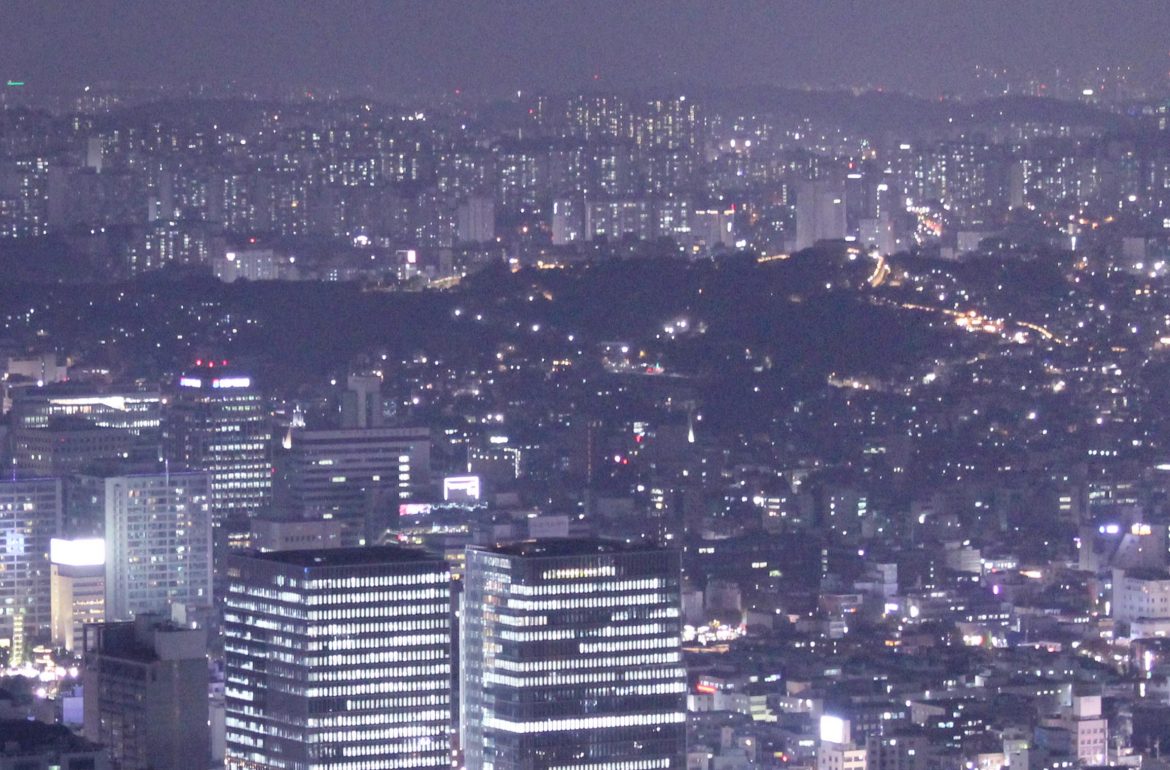 5 Must Go Places In Seoul – Local Tips
For our November JoahBox, on Instagram we made you discover some of the most famous touristic places of Seoul. In today's article, we want you to discover 5 Must go places in Seoul known only by the locals.
…………………………
#1 : Sungsu-Dong (성수동)
– Between old factories and street style –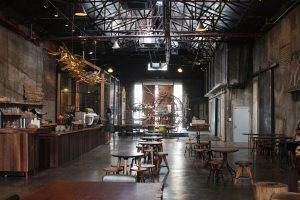 Sungsu-Dong is a newly popped place. There used to be many factories concentrated in this area. But nowadays the old factories have been renovated as cool cafes and shops. One of the most well-known café is called "Daerim-Changgo," aka "CO:LUMN." "Changgo" is a Korean word meaning storage. Not just a name, but even the interior of this café looks like storage, so you will be able to experience something different from other cafes. You can also take a look around the exhibitions inside the café while enjoying coffee. 
#2 : Yeonnam-Dong & Mangwon-Dong (연남동 & 망원동)
– Close to busy Hongdae, take a break-
Located near Hongik University, Yeonnam and Mangwon area are "Hot Place" where lots of young Koreans love to spend their weekend in. You can easily find small shops and vendors who sell a variety of accessories and stationery. The price range of products is quite cheaper compared to regular shops. When the weather is nice, you can see people busking and drinking beer in a small park called "Yeontral Park". Every cafe, restaurant and pub in Yeonnam and Mangwon has its own vibe and attraction, so it would be charming experience to visit random places while hanging out in the area. Last but not least, try visiting Mangwon Market too, which is a traditional Korean market.
#3 : Euljiro (을지로)
– Explore the old times –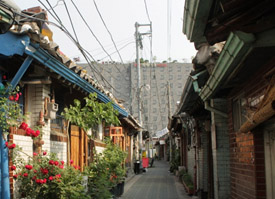 Did you know that Retro was a trend of Korea in 2019? Euljiro is one of the best places that represents how Koreans were into retro vibe. Euljiro is an old town, so there are lots of old buildings. Pubs in Euljiro popped, as more and more people started visiting the area. What is special about this place is that you can eat and drink outside, as there is a culture called "Pocha" in Korea. Moreover, Insa-Dong and Ikseon-Dong, where you can find traditional Korean food and culture, is near Euljiro. 
#4 : Seokchon Lake (석촌호수)
– Secret spot for Cherry Blossom in Seoul-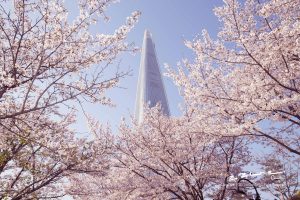 Have you ever seen beautiful cherry blossoms blooming in Korea? In April, if you visit this lake, you will be able to take a walk under the cherry blossoms.  Especially during spring, Koreans enjoy a picnic in a park around the lake. Also, as there is Lotte Tower next to the lake, at night you can visit the top floor of the tower and watch the beautiful night view of Seoul. 
#5 : Haneul Park (하늘 공원)
– Best Selfie Spot in Autumn –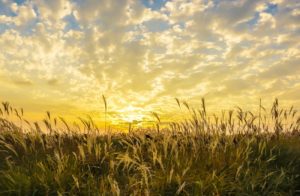 If you are one of our Instagram followers, you would have seen our photos in October. The place where we took october photographs with common reeds is Haneul Park. This park is full of nature, so it is beautiful every single day, but during autumn it is especially wonderful due to brown reeds. Under the clear blue sky, and surrounded by nature, you will be able to take the life-best photography of yourself and your friends.
…………………………
At JoahBox, we do not only enjoy discovering new trendy and ethic k-beauty items but also we enjoy exploring Seoul and Korea. Are you planning a trip Korea ? Do not hesitate to ask us some tips in the comment section below ~ We can give you more info than this 5 must go places in Seoul. Also check out our top 5  travel destinations in Korea for summer.
---